KAP Event Dates
We are genuinely excited to invite you to what will be an unforgettable opportunity for you and your ministry. Previously, we have had our Kingdom Agenda Pastors (KAP) Summit in the Spring and our KAP Leadership Expo in the Fall. This year we are having them in the same week!
We will start off that week with the National Church Adopt-a-School Initiative (NCAASI) Training on April 21st from 8:30 am – 4:00 pm. This six-hour workshop offers educators, pastors and community and church leaders the building blocks for starting or enhancing the delivery of social services to our youth and their families that are serviced by our public school systems.
It is our belief that every Bible teaching church in America should have a goal to adopt at least one (1) public school in their immediate community and this training will put you well on your way to achieving that goal. The cost for this training is $75.00 per person and includes all of your required resources for the day and your lunch. The training is open to the public. You can register for this training here.
KAP Leadership Expo
Date: Wednesday, April 22, 2015
Location: Oak Cliff Bible Fellowship – Christian Education Center, 1821 W. Camp Wisdom Rd. Dallas, TX 75232
---
The KAP Leadership Expo will be on Wednesday April 22nd, from 8:30 am – 4:00 pm. The purpose of this event is to provide an in-depth look into the organizational structure and day-to-day operations of the more than 150 ministry opportunities at Oak Cliff Bible Fellowship (OCBF). We will have our staff members available to share valuable resources to assist your staff in implementing practices that will greatly enhance your local ministry.
Those who would benefit from this one-day intensive training would include those who are:

· Pastors (Senior and Associate)
· Pastoral Staff (Paid and Volunteer)
· Pastors and Coordinators
· Missions and Outreach
· Marketing
· Executive Staff
· Christian Education
· Human Resources
· Small Groups
· Deacons/Trustees/Elders
· Ministry Team Leaders Youth
· Economic Development/Facility Expansion
· Children & Youth
· Membership
· Media
· Social Services
· Administration
· Accounting
· Worship
· Ushers and Greeters

COST
The Leadership Expo is FREE to KAP Members and $35 per person for non-KAP members. You can register at the link below.
Kingdom Agenda Pastors Summit
Date: Wednesday, April 22nd – Friday, April 24th
Location: Oak Cliff Bible Fellowship – Christian Education Center, 1821 W. Camp Wisdom Rd. Dallas, TX 75232
---
The KAP Summit will begin at 5:30 pm on April 22nd with a Meet & Greet Dinner and run through Friday, April 24th. This will be a time for Pastors and Wives to spend time with Drs. Tony and Lois Evans as they share from their over 38 years of ministry experience.
We are planning a dynamic time for you with sessions led by Dr. Evans, panel discussions, fellowship opportunities and Q & A's. We will discuss the many challenges that we face in implementing and sustaining Kingdom Agenda driven ministry in 2015 and the attacks that are being made on the church from outside and from within. The Summit will also include a LIVE Web Event with Dr. Tony and Lois Evans. This Summit is exclusive to Senior and Associate Pastors and their wives.
COST
It is FREE for our KAP members and $199.00 per couple for our guests. You can register for this event at the link below.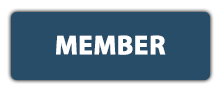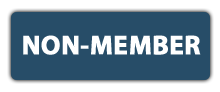 OCBF Couple's Summit and Sunday Morning Services
For those staying through the weekend, we have our OCBF Couple's Summit with our guest speakers Lee & Martica Jenkins and Kirk & Tammy Franklin on Saturday from 8:00am to 3:00pm. This Summit will serve as a great investment in your marriage and it is FREE. Optional lunch will be $30.00 per couple and registration will begin in March at www.ocbfchurch.org.
To cap off our time together, please allow me to invite you to our Sunday morning services at OCBF. You can join us at either 7:50am or 10:50am Sunday morning. We would love to have you as our guest to see how all that we have shared with you is being implemented in our weekly worship experience.
As a reminder, each of these events has a separate registration page so that we may track projected attendance and logistically prepare for serving you as our valued guest. If you should have any further questions, please feel free to call me at 1(800)800-3222 ext. 223 or email me at pwinslow@tonyevans.org.
Church Adopt-A-School Event Dates
About the Events
Kingdom Agenda Pastor (KAP) Leadership Expo
Our annual Kingdom Agenda Pastor (KAP) Leadership Expo is a time for our members (as well as non-member senior and associate pastors) to bring their ministry leaders and volunteers to the local ministry of Dr. Tony Evans, Oak Cliff Bible Fellowship (OCBF) to learn and share some of the best ministry practices that we have been implementing for over 38 years now.
Our participants will enjoy a complete tour of our campuses as well as a full-day of comprehensive training from our Associate Pastors, Executive Directors, Ministry Directors and Coordinators from over 150 ministries opportunities that we offer to our members. We share with them tools on how to tailor all of the resources that we share with them to their individual capacities so that these practices can be implemented in their ministries.